The winner of VILLUM Window Collection and the Danish Architecture Centre's photo competition #MyWorldWindow has been found.
The competition led to the uploading of many unique photographs of windows from all over the world – from Denmark to South America and from colourful old windows to stylistically simple, modern windows.
The jury, consisting of Dorthe Bech-Nielsen (Architect and General Manager of the VILLUM Window Collection) and Eva Kirstine Fabricius (Senior Project Manager at the Danish Architecture Centre), has now chosen a winner with an entire collection of window photos.
Visit the VILLUM Window Collection, where the winning poster will be exhibited from 6 February 2017.
The winner is ...
@dbulow - Dorte Bülow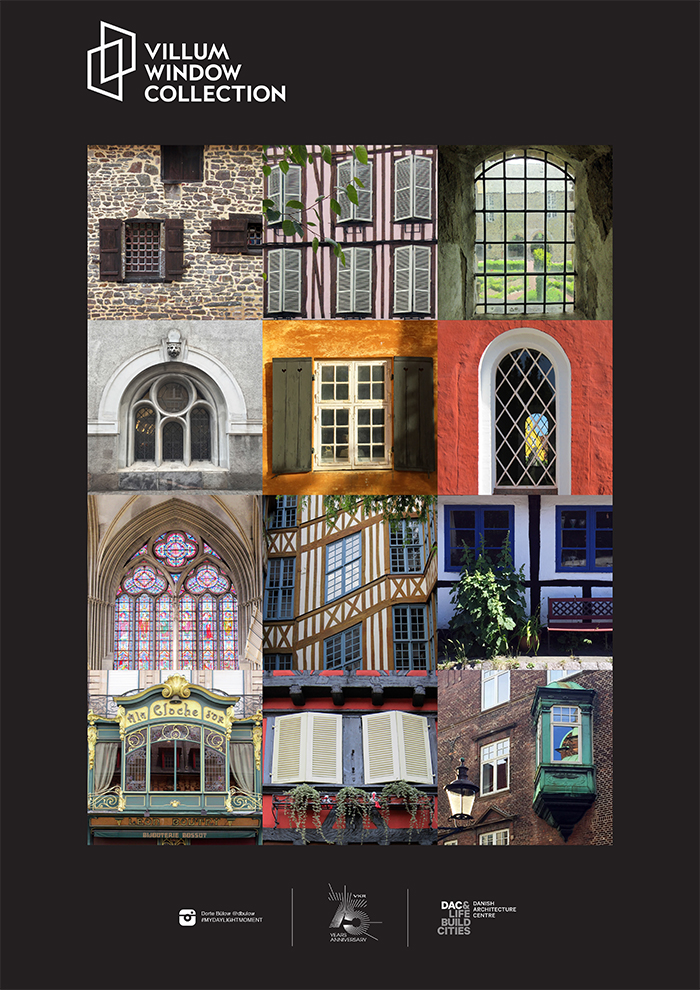 "We received more than 250 photographs of beautiful, funny and exotic windows. It wasn't easy to select a single winning photo, but there was one competition entrant who stood out from the crowd with an entire collection of photographs.
Dorte Bülow's photographs highlight details of craftsmanship, colours and architectural style. We thought it was wonderful to see such an expression of windows' diversity in her collection of window pictures from Bornholm, Copenhagen and France. That's what made her the winner of the #MyWorldWindow competition," said the jury.
About the photo competition
The VILLUM Window Collection and the Danish Architecture Centre wanted the competition to spotlight the multi-faceted nature of the window and its importance for people's access to light, air and views.
The photo competition was just one of the many activities in 2016, with which the VILLUM Window Collection celebrated the 75th anniversary of the VKR Group. The VILLUM Window Collection is named after the civil engineer, Villum Kann Rasmussen. In 1941 he founded the VKR Group and the following year designed the VELUX roof window.